Find out more about our case studies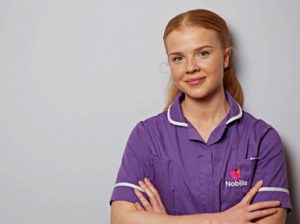 Lizzy, Portishead
Lizzy Trevarthen worked in retail before working in care – looking for a career with more satisfaction. Lizzy works for Nobilis in Portishead.
"I wanted to feel like I actually made a difference in my job. My favourite part of the job is getting to know people in depth so when I visit, it doesn't feel like I'm working, it just feels like you're
helping another human being. I love to wake up everyday and not feel the dread of work. I also love the team I'm a part of. I've never met such caring friendly people who look after the employees
as much the clients. I'm a very practical person and like be on the go. Being a community carer, I feel like I have a lot of freedom. I'm not tied down to one building."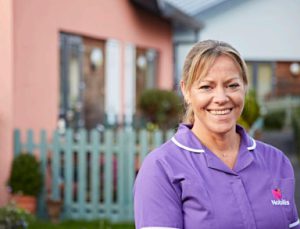 Jo, Portishead
Jo Windmill worked in customer services before starting working in care, choosing a role she could juggle with parenthood and also wanting to make a difference in her local community. She works for Nobilis in Portishead.
"My favourite part of the job is knowing that I have helped someone, by supporting them with their individual needs and making their day that bit easier. I chose this career because I enjoy working with and helping people. This job also enables me to make a difference in my local community. My job fits around being a Mum."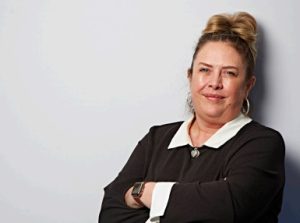 Karin, Frenchay
Karin Brownlie joined Able Care in Frenchay as a manager three years ago, and has never looked back.
"I ventured into care after having my twins and taking redundancy from my office job. I began working nightshifts and after a few years went onto days, quickly progressing from senior to deputy
manager to manager. I love coming to work; every day is different and full of new challenges. It is a joy to visit all my residents each day and have a chat with them, they are so full of fantastic
memories and stories. I have a really supportive and fabulous team; we are like a big family unit. I appreciate my role and my job. I feel that I am actively making a difference in the lives of our residents and giving them the very best opportunity to live out their last years in comfort and safety. There is no other job that gives you better job satisfaction than one in care."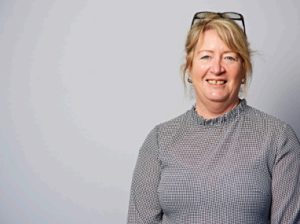 Jayne, Frenchay
Jayne Bowman's first job in care was as a night assistant when her children were young. She has since progressed and she is now a Group Manager for Able Care Homes in Frenchay, showing that a job in care can lead to a prestigious career.
"I supervise two care homes and love working with the residents, management and staff teams. On a personal level, I really enjoy the day-today interaction, working to promote the highest standards and provide positive guidance to other people in the team who are learning and progressing themselves. As group manager, I have had to learn new skills, including IT systems. I love working in a job with plenty of opportunities to learn as you progress, and lots of positive relationships with residents and colleagues alike."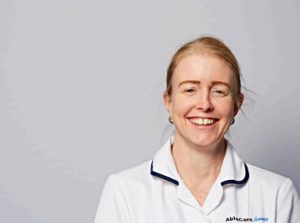 Paula, Frenchay
Paula returned to work in care when she returned to work after having children. She works for Able Care.
"I used to work in care before I had my children and very much enjoyed it, so when I was informed by one of my friends that Frenchay House had vacancies I applied immediately and got the job!
It's lovely to see how much the residents and their families are grateful for all we do and how much happier you can make people and make a difference in their lives."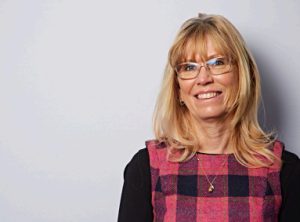 Sam, Frenchay
After a successful career in the Insurance Industry Sam Hawker returned to social care after having her children. Working part-time at first, she soon built up her hours and now leads Able Care Homes, with overall responsibility for six care homes and their teams.
"I started working in a care home as a weekend job when I was 15 while I was still studying. When I returned to work in care, I carried out admin, payroll and finance tasks, using skills I'd acquired
in my previous career. (A care home needs administrators, cooks, domestics, gardeners and maintenance workers to run effectively – the great thing about care that many don't realise is there are so many types of jobs available). It is heartwarming when you see the improvement SamFrenchay, South Glos in someone's health and well-being because they are being looked after in a supportive way and encouraged to feel positive about themselves and what they can achieve. It makes me feel so proud of everyone involved and the dedication they show.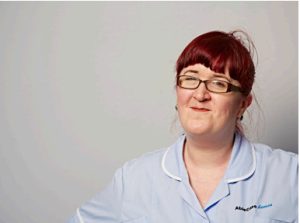 Kelly, Frenchay
Kelly Jones returned to work in care at the very start of the pandemic to cover isolating staff. She works for Able Care at Frenchay House, Bristol.
"It's hard to put your finger on the essence that makes this job so special – the residents and their families become like extended families. It's an honour to be entrusted with their wellbeing and a
privilege to hear their life stories. No two days are ever the same. The girls I work with are all like sisters to me and I cannot speak highly enough of each and every one of them. I will never forget the kindness patience and nurturing they showed me when I first started. They literally are angels. If you're a bit lost and looking for direction or drifting from one mundane job to another like I was, get into care work. You've got nothing to lose!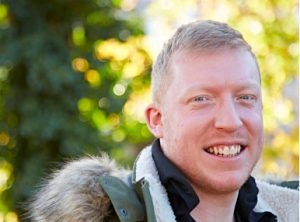 Josh, South Gloucestershire
Josh Baker switched his career plans when he realised teaching wasn't for him. He is now team leader at Brandon Trust, supporting people with learning disabilities and autism.
"When I realised, three quarters of the way through my teacher training, that I couldn't manage the stress of teaching I had to rethink my career. My fiancé's mum heard a radio ad saying Brandon
Trust was looking for caring people. I'm a caring person, so I applied! I have worked my way up to become support worker/ team leader. We support six people with a learning disability and autism. I enjoy the feeling of knowing other people have achieved their goals and feel proud as I know I've done my bit to improve someone else's quality of life.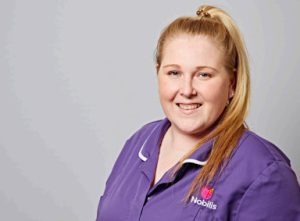 Emily, Yate
Emily works as a care co-ordinator for Noblis. She's a mum of three children between 4 months and 4, but still manages to work full time because caring is her passion.
"When I left school I started as an apprentice hairdresser, but soon realised it was not the career me. I became a carer at 18, by 19 I was a senior carer by 22 I was a Team leader. I am currently doing an apprenticeship, and studying towards my manager's level 5 qualification. I love getting up and coming to work everyday and particularly on Christmas Day. To me, it doesn't feel like work."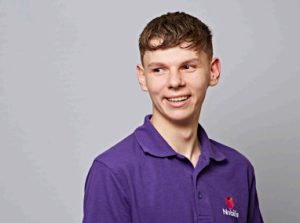 Ryan, Yate
Ryan is currently working part-time as a Care Assistant while studying a Sports Coaching Course at college. He works evening and weekend shifts for Noblis.
"I was looking for part-time work to fund myself while at college, so my sister got me a job in care. At first I wasn't sure if I would like the job, but since starting this September, my outlook has changed. I love it and would even think about this as a full-time career over sports coaching. I like giving people their tea and getting them into bed. I like chatting to people and making them smile. I feel I have already built up some good relationships. I love knowing I can make a client feel better about themselves. It makes me happy knowing they are happy."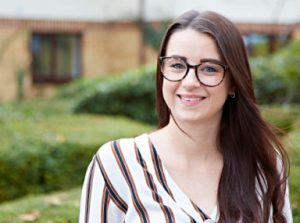 Grace, Soundwell
Starting as an apprentice at age 16, Grace Kenway has worked her way up the ladder to become team leader at Brunel Care in Soundwell, South Gloucestershire.
"I came to work once I left school at 16 and got an apprenticeship as a care assistant. I've always had an interest in caring for people, and wanted to work in a role where I could achieve this. I
appreciate my colleagues and managers hugely. They are such a pivotal part of why I've stayed in my current role for so long and have encouraged me to further myself. I feel very lucky to be surrounded by such a fantastic team. Looking after people is my passion: I believe it can change your life as much as you can change theirs.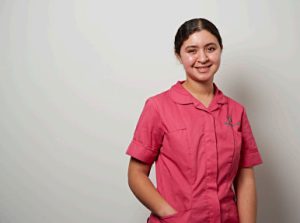 Lamaai, Kingswood
Lamaai Belkimite works for Alina Care. With the encouragement and support of her colleauges, she is training on the job, currently working her way through her NVQ qualifications.
"At first I thought that we can only join care if we have qualifications, but luckily I have been employed by a company that helped me finish my certificate through my NVQ. I really appreciate my team, who are always by my side and never let me give up. Working in care has made a difference in my life as well as making a difference in the lives of the people we care for. It has filled my life with experiences that I never got to enjoy with my own grandparents."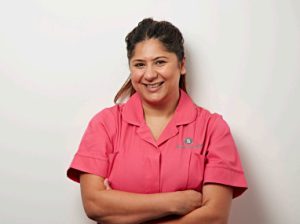 Beenish, Kingswood
Beenish Walker applied for her first care role during the first national lockdown in 2020 and works for Alina Care in Bristol. Working in care, she says, has surpassed all her expectations.
"Each visit is different – it can be physically and mentally challenging at times. But overall It is a honour to provide care for our clients. Especially when you are able to bring a smile to your clients
faces by being there to make conversation or singing songs with them and laughing – hoping your visit has made a positive impact on their day. I thoroughly enjoy the role and hope this shows through my care. My managers and team have also been very supportive which has been extremely helpful.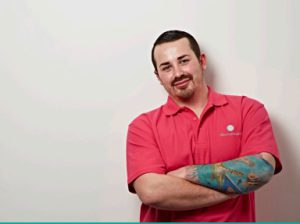 Glenn, Kingswood
Glenn Lowe began working for Alina Care after 10 years working in an office. He was inspired to work in care after looking after his beloved grandparents – and is so glad he made that choice.
"I started to care for my grandparents when they became ill with dementia. When they passed away – six months apart – it pushed me to change careers to do something more fulfilling. I get a
great sense of contentment knowing that something seen as 'trivial' to some is so important to someone else. In my time as a carer, I have been able to progress and achieve NVQ qualifications. We are not 'just carers'. We do everything and so much more."
Jobs
Looking for a new job or a new career in care and support work?
Find your job
Get in touch
Want to get in touch with Proud to Care?